virgil caine is the name...
hello, stranger. 'tis been quite awhile since the last post on here  - a lovely, heartfelt meditation by sir ken murphy nonetheless. i feel like i am always commenting on how much time has passed since something is written here. i suppose i can make a list of excuses but i don't like to write or create until i feel inspired to do so. they say that you should write every day as a means...
A WHISPER ON THE WIND
A bit of time has passed since I last wrote a contribution to this blog but it has been time well spent. I have been immersed in music, squishing through crochets and quavers in wellington boots made of bows and plectrums, doing a high D breast stroke through waves of semi-breves and minims, dancing in soft allegro designed loafers and seeing nothing but wafts of fresh musical air drifting through...
...i heard this saxophone on the radio the other...
There have been many reactions to the death of The Big Man, Mr. Clarence Clemons. Articles, videos, interviews, posts. I woke up early Sunday (the 19th) morning in order to listen to the weekly Bruce Brunch on 105.7 The Hawk out of Manahawkin, NJ to see how they would honor Clarence's life. People phoned in their memories. The Stone Pony was opened up at noon that day for fans to stop by and...
rough seas - they carry me - wherever i go.
I felt it was important to write today. But writing is essentially not speaking what you're thinking and when you are at a loss for words, where does this leave you? It's one of those days where you feel a tremendous amount but can't exactly put your finger on it. You feel as though you'll either wind up smiling and singing the day away or burying yourself in a corner of a...
(born to)run
I had intended to post this … post… a couple of weeks back but the last thing I wanted to do at that time was look at a glowing screen (mostly because I've been in a fight with Tumblr for completely losing an entire piece I spent an hour or so writing…why I oughta…). So, here I am - "inspired" on this lazy Sunday, "What Happens When The Heart Just...
RSD 2011
To not post about Record Store Day seems somehow, I believe, to be breaking a music lover's code considering the excitement, purchases & listening that took place yesterday, April 16th, in my own life & all over the world. I woke up, got outta bed, ran a comb across my head (a.k.a. covered the curly mass with a cap, as per usual) & made my way down to my "local" to...
National Music Day
Today, the 8th of April is National Music Day in Ireland. The title makes it seem very grand, but in truth today is not any different to any other day in Ireland. There are no free outdoor gigs, no music workshops, nothing out of the ordinary to suggest that today has been any different to a normal day in Dublin. (I write purely personally. Perhaps there were clandestine gigs in the open, posters...
Move On
The last couple of weeks have had more than the usual share of quarter-life crisising and strifing about what the future holds and how to make sure whatever it holds is good and creative and right.  The end isn't in sight, but a few lyrics from Sunday in the Park with George by Stephen Sondheim helped remind me that that's probably okay… 'Stop worrying where you're...
Ponderings
never take it seriously. if ya never take it seriously, ya never get hurt, ya never get hurt, ya always have fun, & if you ever get lonely, just go to the record store & visit your friends - almost famous
True Love in the key of G...
I don't know what age I was when I decided that I was going to play the guitar. I don't know how I saved my money or where the money came from, but save I did. At the age of 15, I went to a guitar shop on Exchequer Street in Dublin and spent 197 pounds, (a lot of money at that time) on an acoustic Epiphone PR-100 V/S. It had a beautiful ringing sound, a cool flame red/yellow on...
ponderings.
…what came first, the music or the misery? people worry about kids playing with guns, or watching violent videos, that some sort of culture of violence will take them over. nobody worries about kids listening to thousands, literally thousands of songs about heartbreak, rejection, pain, misery and loss. did I listen to pop music because I was miserable? or was i miserable because i...
ramblings : on finding the boss & other stories...
Once upon a time, there was a girl who found herself in a bathroom line (or is it queue?) at a pub outside of Dublin. This would be no ordinary line, no ordinary wee, for this was the final pit stop before entering the RDS Stadium to see none other than Mr. Bruce Springsteen. The (only) Boss (you'll listen to). The man who brought the Wrecking Ball to Giants Stadium and shook that baby to the...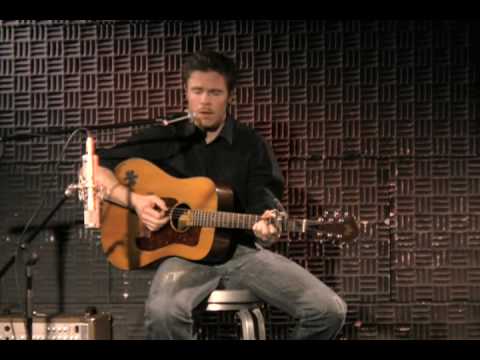 The Wren's Nest
So! This is my first time blogging, not entirely sure what it entails, but I'll do my best. I wanted to write because I'm buzzing and full of good vibrations after an amazing music session last night. Myself and my friends went to a pub, The Wren's Nest, in the suburbs of Dublin last night. It's in a very quiet area and there's nothing around the pub, save for a few...